About You

It's all about you! You may have lot of concerns.
Will my existing arrangement of finances help me reach my goals? Am I doing enough?

Am I making important investment and financial decisions correctly? Or am I just following the herd?

How do I envision my life 3 years from now? 20 years from now?

How to protect my family from a financial crisis or emergency when I am not around?

How will I deal with financial situation in case of unexpected illness or accident?

Does it make sense to continue with high cost and low yield insurance products? How do I come out of it?

Should I hire financial advisor? Are they worth hiring?

How would financial planning help me?

...and lots more!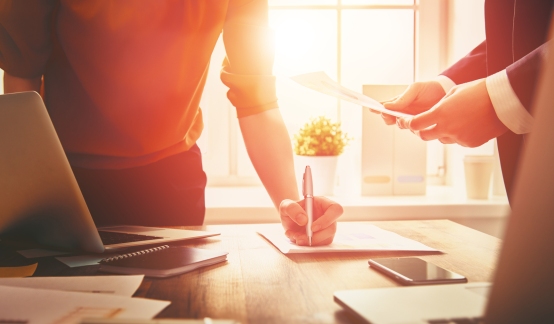 And you certainly want good solutions. You may have financial stress and you would like to be relieved. You have financial hopes and would like them realized. And beyond that, you also have an inner wish: for a thriving, peaceful financial life.
When it comes to your wealth, there are really three things you want:
Financial Independence - is a state in which an individual or household has sufficient wealth to live on without having to depend on income from some form of employment.
Financial Security - the condition of having the resources secure and safe to support a standard of living now and in the foreseeable future.
Financial Peace - a condition where one does not have to continuously worry about their ability to meet their financial obligations; and gives clarity, ease, and comfort in your financial life.
When it comes to a financial advisor, there are also few main things you want, someone who:
Can stay with you during tough times and guide you.
Is reliable, confidential and trustworthy.
Cares about YOU. Who knows you - your fears, your hopes, and what matters most to you. A true partner in getting you where you most want to go.
Can make decisions about your investment strategy.
Would rebalance your funds regularly so you minimize your risk.
Can create a realistic plan for what financial independence looks like for you.
Knows what investment options you have beyond retirement accounts.
Can set up a plan for your specific situation.




Understanding Your Concerns




Investments, taxes, insurance, estate planning: the list of financial concerns facing you today is seemingly never-ending, and there are no straight answers. Before we start preparing a financial plan, we would first want to know about your goals and objectives. We use a financial Risk Profiling Questionnaire to understand how comfortable or wary you are in different situations. A filled in data sheet will spell out your current personal and financial circumstances, your concerns, your goals, your objectives, etc. We may have multiple discussions to truly understand what your thoughts and sentiments are all about.





Customised Approach




There is no 'One size fits all' solution. None of our clients have the same set of goals or investment portfolio. We will customise a portfolio that is appropriate to your goals and objectives. We will re-assess the plan with you to ensure that we cover every aspect of your financial needs. We expect our clients to get involved in the process and to ask as many questions as they need to, so they feel comfortable with the investment strategy or financial plan. Remember, we serve as your guide so that you make the right financial decisions. Feel free with us to put across any queries. We do not take custody of client assets. We simply advise on investments, insurances, initiate orders/ place trades and request changes on your behalf that gets completed only after your consent, approval and execution.





Ongoing Reviews




It is vital to review your financial plan to ensure that your objectives, financial situation and other factors have not changed. While you may contact us on a regular basis to ask questions on your account, we recommend a full review of your financial plan at least once a year. This involves reviewing all the original information you submitted at the initial engagement meeting to make sure nothing has changed. If it has, then we may have to make modifications accordingly.




Next: About Me